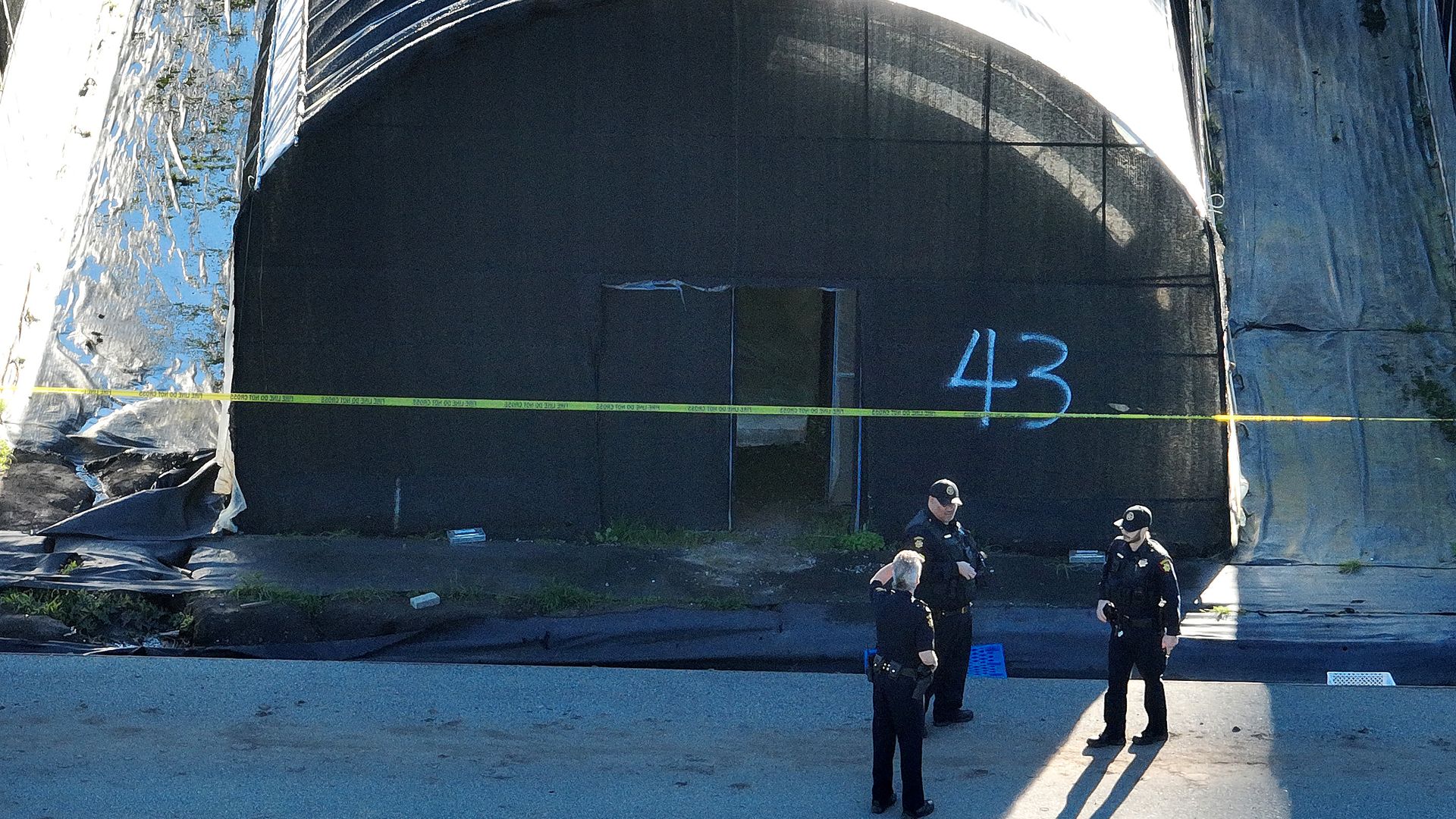 The Half Moon Bay shootings that left seven people dead and one injured were likely "workplace violence" incidents, police said at a news conference Tuesday.
Driving the news: The suspected shooter, Zhao Chunli, was employed at the mushroom farm on the outskirts of Half Moon Bay, California, where one of the shootings took place, San Mateo County Sheriff Christina Corpus said.
All the victims — six men, one woman — were adults, Corpus said, "and a mixture of Hispanic and Asian descent."
The "only known connection between the victims and the suspect is that they may have been co-workers," Corpus said.
Details: "All the evidence we have right now points to a workplace violence incident," San Mateo County Sheriff spokesperson Eamonn Allen said at the press conference.
Allen declined to offer specifics related to the suspect's possible motive or criminal history.
"I will say that there were no specific indicators that would have led us to believe he was capable of something like this, and he was not known to us," Allen said.
Catch up quick: Four people were killed at the mushroom farm Monday and three more were killed near a trucking facility less than one mile away.
Zoom out: On Monday, California Gov. Gavin Newsom (D) noted the role that mental health plays in shootings.
The governor told "CBS Evening News" he is "really proud of the work we've done in this space, but we've had decades of neglect in this space."
"Respectfully, I will submit that regardless of the challenges it relates to behavioral health, there's not a country in the world that doesn't experience behavioral health issues," he told CBS.
"The Second Amendment is becoming a suicide pact," he said.
Go deeper: U.S. workplace homicides decline faster than overall murders
Source: Ross Arrowsmith